posted by
admin
on
Wed, 03/15/2017 - 18:39
AMD Ryzen processors made a strong impression last week, however a number of technical difficulties and time constraints resulted in more questions than answers when it came to the four games we managed to benchmark in time for launch. As promised, we're back to follow up on our initial 1080p testing with a more in-depth look at Ryzen's gaming performance across a 16 titles played at 1080p and 1440p resolutions.
In addition to including more games, we're also adding results for the 1800X and 1700X with SMT disabled as Anandtech forum-goers have discovered a problem with the Windows 10 scheduler that can cause Ryzen to perform worse in lightly-threaded applications with SMT enabled. Apparently Windows 10 treats all Ryzen threads the same (not identifying SMT from physical cores) and thus the operating system thinks all threads have access to their own L2 and L3 cache when in fact they don't.
The Gaming 5 was updated with the latest F3 BIOS revision and my Corsair DDR4 memory was running at 1.5GHz for a double data rate of 3000 mega transfers per second.To start with a clean slate for this test, I built a brand new test system using the Gigabyte X370 Gaming 5 motherboard and EK XLC Predator 240 all-in-one liquid cooler for good measure.
With all of that being the case, we should be showing Ryzen in the best possible light as it exists today and this is indeed the performance you can expect to see if you invest in one of AMD's new processors.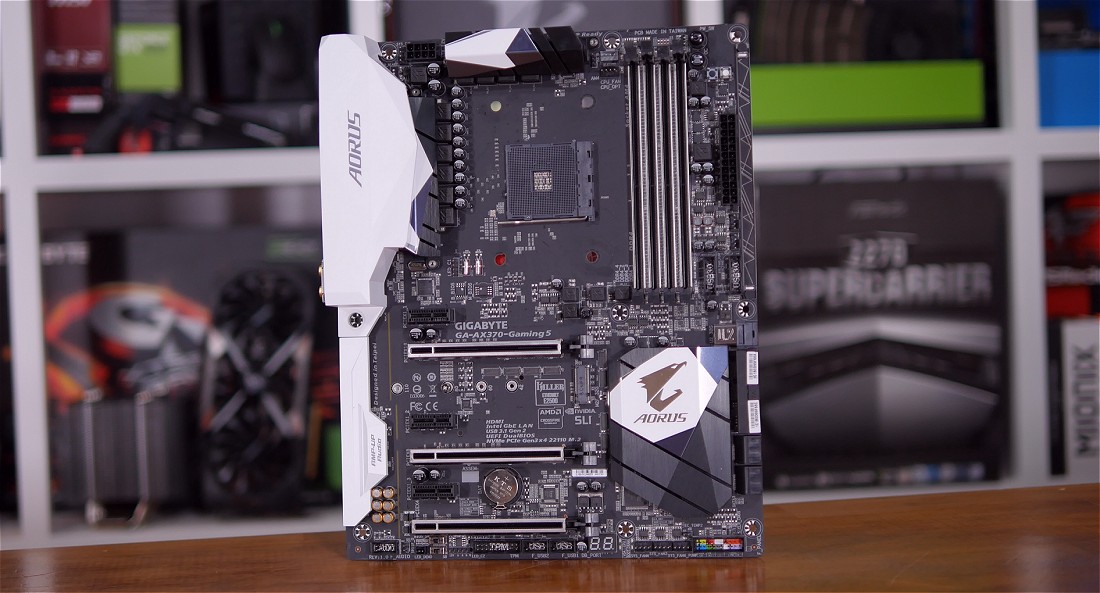 Ahead are the results from 16 games tested at two resolutions on 11 different processors (plus the two configurations sans SMT), making for a total of 416 results from at least 1,250 individual benchmark runs. Gathering all this data took around four full days of work and let's just say I'm thankful I had the foresight to test Intel's processors before Ryzen arrived...